Sheikh Muhammad Ikram
Chairman
Sheikh Muhammad Ikram took the initiative a few decades back, which we know today as Mujahid Group of Industries. He is the present Chairman and it is due to his efforts and innovative skill that MGI is what it is today.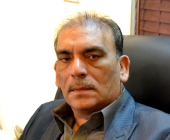 Sheikh Muhammad Suleman
CEO
Sheikh Muhammad Suleman, CEO Mujahid Group worked shoulder to shoulder with his brother Sheikh Muhammad Ikram while the foundation of MGI was being laid. His major contribution has always been in the Soap and Chemical unit of Mujahid Group where he is also the Managing Director.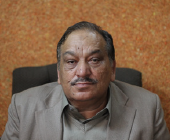 Sheikh Khurram Ikram
Director Operations
Sheikh Khurram Ikram joined MGI at a very young age. Today he is the Director Operations at Mujahid Group of Industries and is also managing the Petroleum unit of MGI. His extensive and diversified exposure of Industrial Management effectively complements the decision making process at the Board level.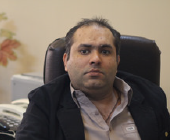 Sheikh Atif Ikram
Director Marketing & Finance
Sheikh Atif Ikram graduated from Preston University in Business Studies and has been working in MGI ever since. Mr. Atif is the Director Marketing and Finance at present and MGI benefits from him in his professional expertise particularly in the areas of strategic and financial planning.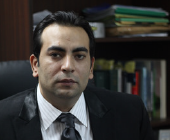 Zeeshan Sheikh
Director Sales
Zeeshan Sheikh is working as the Director Sales at the Soap and Chemical Unit of the Group along with his father. Mr. Zeeshan has a vast knowledge of the Soap Industry and his innovative skills have brought the Soap and Chemical unit to the point where it exists today.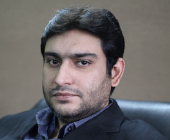 Aunnam Ikram Sheikh
Director Trading
Aunnam Ikram, A Graduate in Business Studies from SZABIST Islamabad is working as the Director Trade at MGI. He joined the board of directors in 2010 and is dealing with the import and trade sector of the Group. Under his auspices, Mujahid Group has emerged as a leading conglomerate of the country.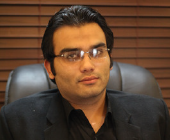 Khyyam Ikram
Director Media & IT
At a very young age, Khyyam Ikram is holding one of the toughest and core positions at Mujahid Group of Industries. MGI has seen rapid transition in its Media and IT department since Khyyam Ikram took the charge in 2011.